Responsive
Web Design Portfolio
Some of the responsive web design and SEO projects
we have worked on
The work required by the client was to simply get the phone ringing, we created a simple, responsive website that targeted a 20-mile radius. With the creation of nearly 300 location pages with a prominent call to action, the client was extremely happy with the work that we had done.
We exceeded the client's requirements with the increase in call volume and email enquiries.
Below is just a breakdown of the business enquiries the website brought in for the client over the first few months, they now receive between 400-500 business enquries a month.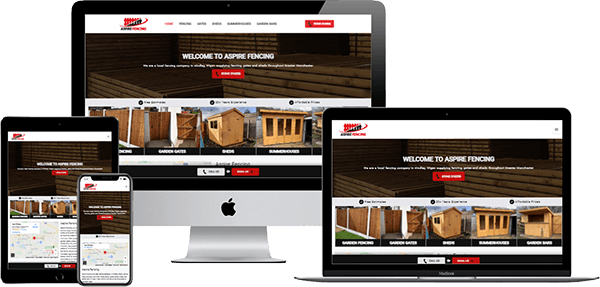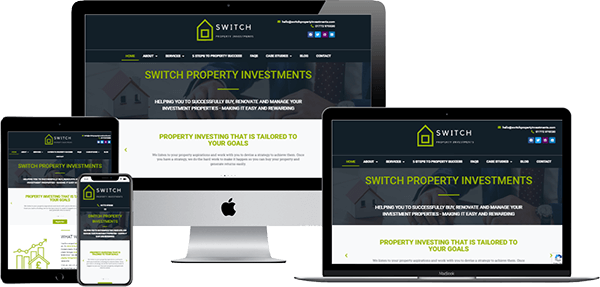 Property Investment
Company
The work required by the client was to design a responsive website that included a blog, so that the client could update the blog regularly.
The clients specialise in property investment in the North West of England and have already secured 6 separate meetings with customers in the first 2 weeks of the site going live.
Basic admin section training was given to the clients so that they can make any changes to the website and blog at their own request.
Industrial Style
Furniture
The work required by the client was to create a responsive e-commerce store that showcased their handmade furniture.
The client was only selling through eBay and Etsy before they contacted Wigan Web Design and they were fed up with the high costs from such platforms.
Since building the client's website we have in fact purchased an "Arkwright" dining table and we would definitely recommend you checked them out.
We update the website for the client each month with new content, new products and any online help they may need.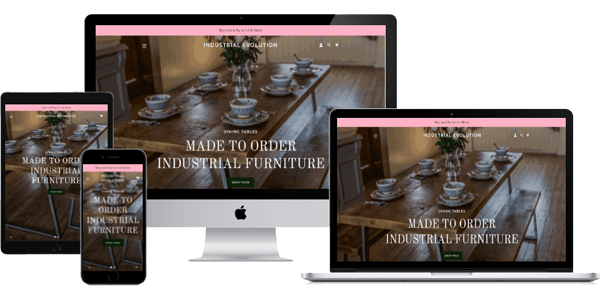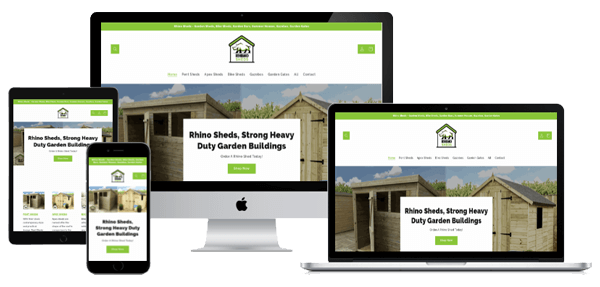 Garden Building
Manufacturers
The work required by the client was to create a responsive e-commerce store that showcased their range of garden buildings such as garden sheds, garden bars, and summerhouses.
The client needed a logo and also social media assets designing.
The product range keeps growing for this fantastic company in Golborne, Warrington, be sure to check them out if you need a new garden shed!
ROOFCRAFT ROOFING SERVICES
The work required by the client was to build and design a responsive website that generated plenty of business enquiries and boy did we do that!
The client wanted to target a 10-20 mile radius of where they live, so we created over 200 individual location pages, set them up with a new local phone number (which redirects to a number of their choice), and got to work with the search engine optimisation (SEO).
We can see from our stats that the client receives over 100 enquiries a month and just with a simple google search of "Roofer Bolton" you will see that our client is doing very well indeed.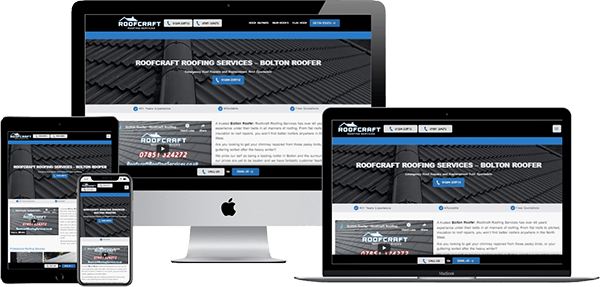 Get results with our Web Design Company
Wigan
Expert Small Business
Web Design Wigan
Your business website is your number one tool to get your target customers on board with you. We create a bespoke website that will have a big impact on your business and delivers superior results repeatedly.
We specialise in building local business websites that appeal to your target audience and ideal customer.
Your new website will generate business leads daily and our experienced and creative team will ensure it works specifically for you and your needs.